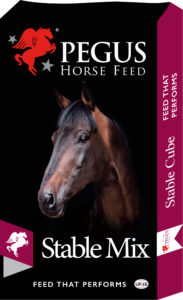 A blended selection of the finest Irish grains and oils fortified with Pegus equine premix.
Designed for horses and ponies of all breeds, ages and work type as a balanced sweet feed
for maintenance and low level exercise.
Stable Mix includes oil and fibres for healthy gut function and shiny coat.
Suitable
Suitable all types of horse and ponies in light work