A powdered electrolyte horse supplement to aid the replacement of essential electrolyte losses. Xtrolyte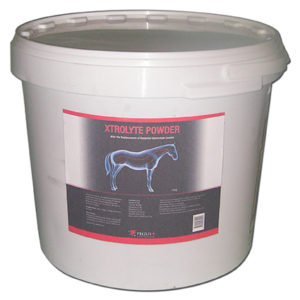 powder has been designed so that it can be mixed in the feed or dissolved in water. Xtrolyte powder is
of a lower specification than the liquid electrolytes, but is often favored for its value for money. Xtrolyte
powder meets the demand for electrolyte losses occurring after low medium intensity exercise.
Instructions For Use:
Feeding rate: Up to 100gms per horse per day.