Farriers Blend provides nutrients to support and nourish the hoof. This sulphur enriched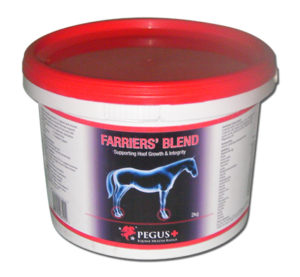 formula supports hoof growth and the integrity of the hoof, with MACC Chelated zinc for
maximum absorption
BUY NOW
• Biotin
• Amino Acids
• MSM
• Chelated Zinc
• Chelated Copper
Feeding instructions:
Adult horses: Feed 20g per day.
Ponies and foals: Feed 20g every second day.